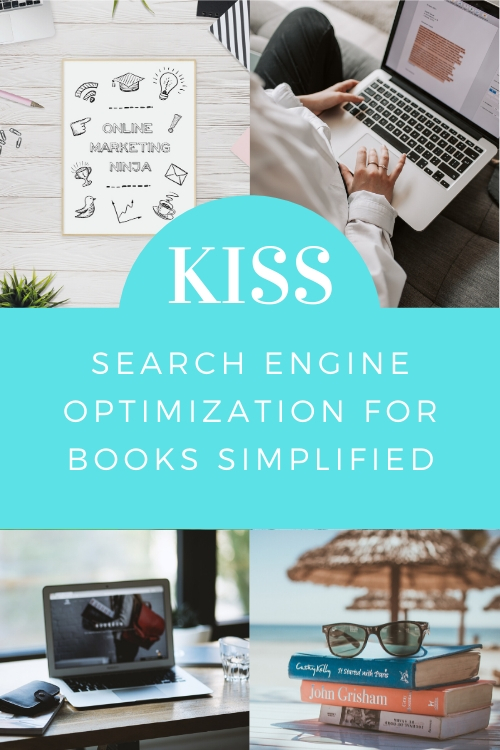 Search engine optimization, or SEO, isn't something we authors normally think about when publishing and marketing books. However, it's one of the most important skills an online marketer can have. SEO is critical for high keyword rankings and subsequent visibility of books online.
SEO is a vast subject, certainly too big to cover in depth in a book like this one, but I've distilled it into a basic blueprint that I share in this chapter.
Tactic 20 gives you three concrete steps for doing effective SEO on Amazon: (1) using 1–3 main keywords that have solid research volume, (2) adding those keywords to the title/subtitle/description, and (3) monitoring rankings over time to take further action.
The game plan in this chapter is simple enough for anyone to follow. It leaves out the more intricate SEO tools in the domain of pro marketers but still gives you a handle on top SEO activities.
Examples of Success
The following examples demonstrate just how big a difference good SEO can make in a book's prospects of showing up in search results. Clearly, it's important to include main keywords in the title and subtitle. By using even one keyword with search volume in your title, you already ensure success for your book due to organic traffic.
Results for the keywords "Oxygen" (left) and "Keto Diet" (right). It's worth noting that a novel appears in the first 10 results for "Oxygen," a highly search keyword, and the top two results for "Keto Diet" actually have "Keto Diet" as the first words in the title.
Results for the keyword "self-publishing." There are many good books on self-publishing, but if you enter it as a keyword, you'll only get results that use this word in the title.
Application
Use 1-3 keywords that have good search volume. Use the Google Keyword Tool and the Chrome Browser Extension of Keywords Everywhere (or the paid version of keywordtool.io) to get free information on search volume on Amazon and Google.
Alternatively, you can use the paid product KDP Rocket, which also gives you estimates of Amazon search volume.
Add those keywords to your title/subtitle/description. Title is, of course, the biggest ranking factor, followed by subtitle and then description. If you use Amazon KDP, make sure to also include your most relevant search terms in KDP's backend keywords/search terms.
Please also note that each book format has a separate landing page, so make sure to fill out both and to use little variations in order to increase your reach.
Monitor your book's rankings over time and take further action. Use egrow.io (free plan) to follow your rankings.
Egrow allows you to monitor up to 5 keywords for free, so you can see if you rank. If your book isn't showing up in searches, try using less competitive keywords.
Resources
Book Sales Explosion : The 25 Best Tactics For Skyrocketing Your Book Sales Today
"This article is based on insights from the book "Book Sales Explosion". Get your copy on Amazon and find the insights for selling more books and creating a successful author career."

Albert Griesmayr
Founder & CEO of the book publishing startup Scribando & Novelify.
Previously Albert was Head of Digital at Dorotheum and consults companies and authors in digital strategy, digital marketing and book promotion.