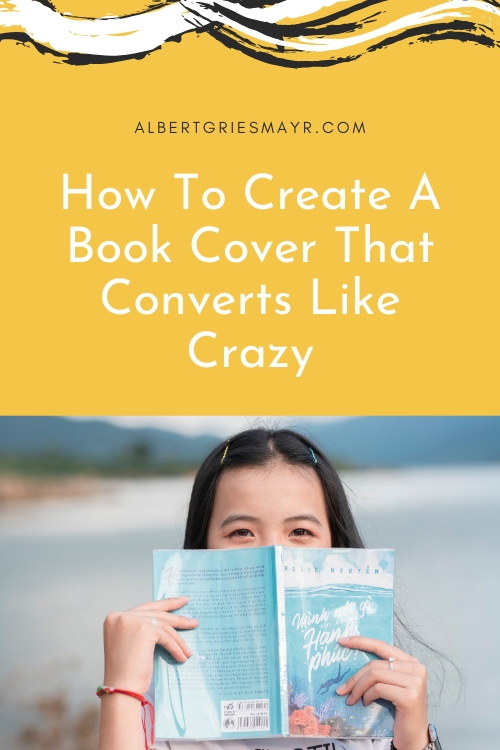 Even though we all know the old saying, we just can't help judging books by their covers. Typography, title, and design send a powerful message to our brain, quickly telling us whether a book is worth our time—or not.
For us authors and publishers, it's crucial to design a cover that will make readers want to see what's inside and ultimately buy the book. Designing a good cover can be hard, but you can succeed by applying the "magic book cover formula" to create a killer book cover.
Magic Book Cover Formula:
Genre Match + Title/Visual Match + Benefits + Unique Twists = Resulting Wow Effect
The four things you need to keep in mind are "genre matching," "title matching," "communicating benefits," and "uniqueness in order to stand out." I'll explain each of these through examples below.
In the end, your cover should survive the test question, "Is my cover a killer book cover? Is my cover truly awesome?" If you can answer yes, you've done a great job.
Examples of Success
Example: Classic Mystery, Thriller & Suspense Book Designs (Cover/Genre Matching)
A pattern in the Mystery, Thriller & Suspense bestseller covers above is big-font author names and mysterious imagery. Dean Koontz's In the Heart of the Fire also shows magnificent title/cover matching—there's no mistaking what kind of book it is, and the cover itself isn't like to be confused with others. It has a unique twist.
Thumbnail (February 20, 2020): https://www.amazon.com/Best-Sellers-Kindle-Store-Mystery-Thriller-Suspense/zgbs/digital-text/157305011
Finally, see below two examples of covers with a unique twist.
Phil Knight's Shoe Dog clearly stands out by using the iconic Nike sign on the cover.

Thumbnail (February 20, 2020):

Donna Tartt's The Goldfinch jumps out by adding a 3-D element to the cover.

Thumbnail (February 20, 2020):
Application
Apply the magic book cover formula to your book. Make sure it has the following four qualities:
Genre Match. First, a book's cover should clearly communicate the genre it belongs to. If you browse bestsellers in your genre, you'll notice consistent aesthetic trends. Your book should follow suit. By matching the main design elements of the genre—like trim size, fonts, and visuals—you not only accurately meet readers' expectations but also align with proven selling indicators for your type of book. Bestselling how-to books always look crisp, current, and straightforward. Bestselling romance novels always look dreamy, intimate, and inviting. If you want readers to open your book, it's wise to match the cover with the genre.
Visual/Title Match. You'll want to carefully match your visuals with your title. Authors know that the title should reflect the book's contents, but equally important is to make sure the title and the cover design are in harmony. Take this book, for example: Book Sales Explosion. If I'd used an image of something calm or peaceful, not something explosive, it would have miscommunicated the idea behind the title. That kind of mismatch can be jarring, ultimately turning away prospective readers. So when you're designing your cover, consider whether your title and your visuals are really saying the same thing.
Communicating Benefits. Make sure your book communicates what's in it for readers. Title and subtitle matter the most in this, but the overall book design also plays an important role. Adding credibility to covers also conveys the benefits to readers. You can do this by adding powerful testimonials from established authors and professionals, and by displaying on the cover the awards and achievements your book can already claim.
Uniqueness. Outstanding covers have one element that makes them unique. Find the one element that will make your cover unique and add it. Often this one unique element has a profound impact on your book's performance.
A final tip is to check out the bestsellers in your genre on Amazon. Pay attention to trends in the covers, such as color scheme, fonts and font size, visuals, how the author's name appears, and the interplay between text and image. Now go back to your cover draft: how does it compare to the bestsellers? Consider the design elements as well as the title. Make sure everything matches!
In the end, you need to be able to look at your book cover and say it's awesome. It's a simple test, but effective!
Resources
The Impact a Book Cover Has on Sales: https://en.99designs.at/blog/tips/impact-book-cover-design-on-sales/
How to Design a Book Cover Based on Its Genre: https://blog.flipsnack.com/how-to-design-a-book-cover-based-on-its-genre/
The Complete Guide to Choosing Your Book Cover Font with Examples: https://blog.publishdrive.com/book-cover-font-guide/
Book Sales Explosion : The 25 Best Tactics For Skyrocketing Your Book Sales Today
"This article is based on insights from the book "Book Sales Explosion". Get your copy on Amazon and find the insights for selling more books and creating a successful author career."

Albert Griesmayr
Founder & CEO of the book publishing startup Scribando & Novelify.
Previously Albert was Head of Digital at Dorotheum and consults companies and authors in digital strategy, digital marketing and book promotion.